Say hello to Windy! Known as the "Big Lady" by her subordinates (mostly Easton and Weston), Madame Windy is the Supervisor of the Wind Domain.
(Illustration by Machinedoggerism)
Windy comes off as tough and aloof and can be an unstoppable force once she's on the move. With her imposing presence, Windy's drive directs those around her.
Behind closed doors, however, Windy shows a much more compassionate side, ensuring that she can take time to reflect and set things in motion for the betterment of her subordinate's wellbeing.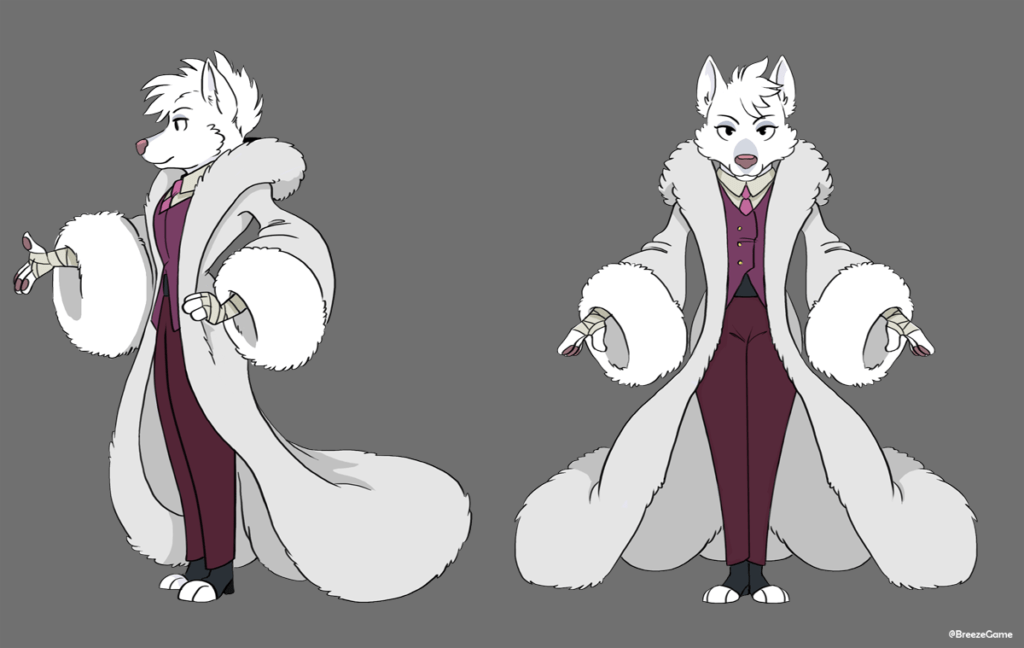 (Designs by Weremagnus, who's designed a few, yet to be seen characters!)
Windy was one of the earliest designs done on the project (years ago), and a big favorite of mine due to her classy look and her billowing cloud coat.
Weremagnus and I went through a few iterations to get her looking just right!
(Art by Rhandi Fisher(@rhandidandy), who's designed a few, yet to be seen characters, as well as the illustration on the top of the post!)