So, I spent almost 2 months prepping for a Kickstarter after being given the idea from a stranger I met at a local convention, and it ended up getting funded in 22 hours.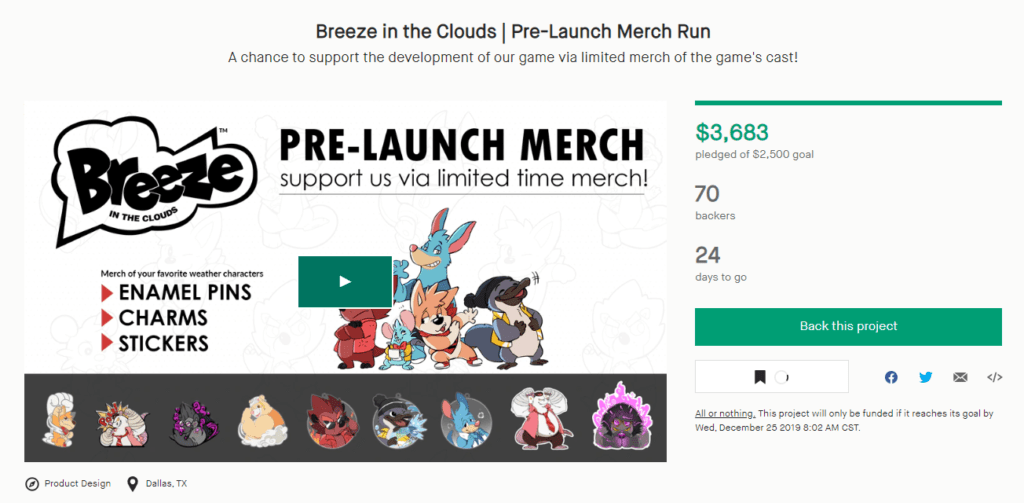 (Okay… if that's not the most clickbait-y article summary, but that's totally what happened)

Edit (You might actually want to see the kickstarter): http://kickstarter.breezethegame.com/
I went to a local convention in Dallas that had an indie game showcase (and mostly only wanted to go to check out Chimera Lab's game: OTHER – Her Loving Embrace demo and meet up with the devs.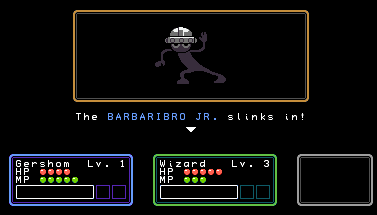 While I was there, I met someone while chatting at the booth, and we spoke a bit about Breeze. I gave him one of my Breeze pins (Protip, if you ever find mine IRL, I totally hand these out), and he was like "DUDE, sell these!".
At the time, I wasn't really ready to "sell them" yet and was kind of waiting until I had more merch planned out, but he hyped me up so much that we ended up planning out an idea to make a Kickstarter for a variety of merch.
Also, after that convention, I got the idea of hosting a Halloween Fan Art Contest as well. I had a small order of pins left, so I wanted to give some of them away for fun ~
Once again, I decided that I needed to go overboard with the whole thing, and came up with a script for a video, along with a list of merch ideas.
---
The Merch
I reached out to Seibai again, who designed the original Breeze pin, and went through a list of ideas and created concepts for all the merch. This included a few iterations for some of the characters, whereas others were done pretty quickly!
---
The Video
Next, I worked with a few of my artists (Katrina and Komoroshi) to come up with a storyboard to match my original script! The original idea was to have this more "animated comic book" concept.
We went through one pass of a rather rough concept to get the idea across of the character's placements and movement and then drafted out a more stylized rough after. I roughly timed all the panels so that I could estimate how long the video would be if there was a traditional "textbox" reading like in a game cutscene….. It was rather long.
---
Voice Acting for the Video
I ended up speaking with one of my voice actors, Timber Puppers (recruited MANY years back) who voices Float, who might be able to voice Float's parts, however, that would also mean, many other characters would need voices, and I wasn't really trying to recruit like 5+ characters voices in a week or two's time, but the crazy lad was like "I'll do all of them for now (temporarily)".
And he did that. REALLY impressive and exciting at the same time. It was also a treat to have a reason to create a list of voice comparisons for some of the characters, before and after listening to his "tryouts".
After adding his voice work however, the video ended up being even longer (2 minutes and 24 seconds), and honestly, the important stuff was only really 30-40 seconds of content. The rest was banter and such. Also, this would have resulted in needing to clean up over two minutes' worth of "animation", and I was already a bit behind my original schedule.
---
Okay, The Video for real this time
SO, after trying to find a way to tackle or minimize the video, Piti came up with the idea of making a more "Visual Novel" approach. He created some assets, and I pretty much sat down and created a revised script.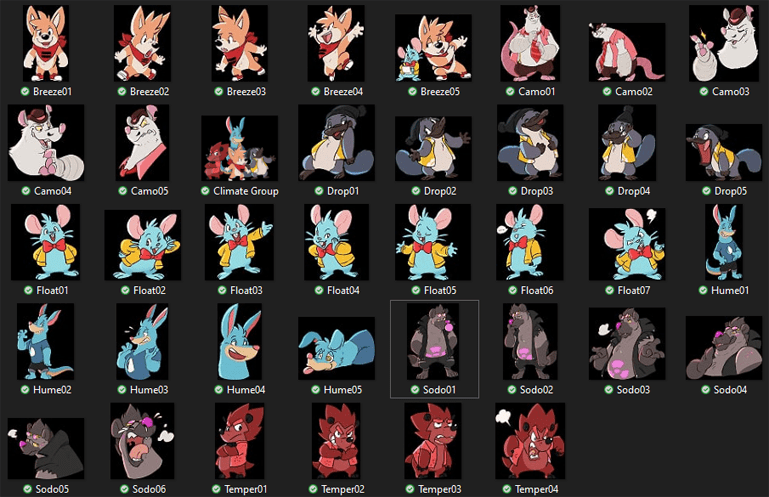 After doing that, I opened Premiere and started placing graphics down and timing how the text would work with graphics. Not too much work (as I've done some video work in the past), but then I realized that I needed to figure out a way to "animate" the text, as well as making other aspects of the graphics more interesting. I ended up going to After Effects.
I haven't exactly used After Effects before… So I learned!
I ended learning some of the basics of Motion Graphics and generally how to use the program!
Unfortunately, I also learned that my workflow was a mess… I already laid out the audio and a lot of text in Premiere, so from my limited knowledge, I basically had to redo it all in After effects.
So after a couple of days, I managed to complete the video, and also added a track made by Alan Gee to really spice it up! He also did some tweaks to the Voice Acting audio to ensure it balanced right with the music.
Check out the tune here:
Anyway, that's about it! A daunting amount of work, but I think it turned out! If you haven't seen it yet, here it is: